Camping at Peaceful Ranu Regulo East Java indonesia – You might hear about Mount Semeru in East Java, Indonesia. Mount Semeru is one of active volcano which its stratovolcano is known as Mahameru.  Mahameru means The Great Mountain. It might be because Mount Semeru is the highest mountain in Java Island.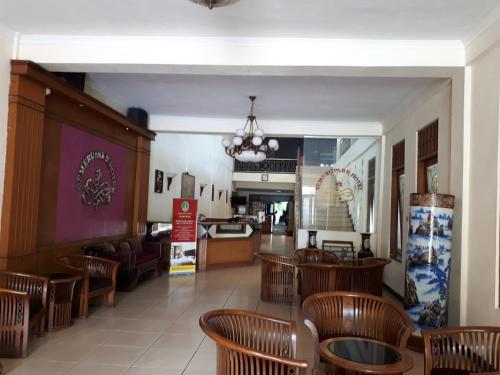 Mount Semeru is one of the most popular hiking destination in Indonesia. There was a Indonesian movie called 5 centimeter which showed you how great the adventure is. To be able to hike Mount Semeru, you should register your self ahead prior to the D-day at the website of Taman Nasional Bromo Tengger Semeru. Unfortunately, the maximum visitor per day is 600 (six hundreds) person.
All who wanted to hike Mount Semeru has to start their journey from Ranu Pani. This is the last village before you hike to Mount Semeru. Besides, hiking from this point is the easiest route to take and legal start for all hikers.
At Ranu Pani village, there are 2 (two) lakes you could enjoy their beauty, One is Ranu Pane and the other one is Ranu Regulo. Ranu means Lake. Ranu Pane is located close to the 4 wheel car parking area in Ranu Pani village. This lake is not too big.
The other one is Ranu Regulo which is bigger than Ranu Pane. Ranu Regulo is a quiet place to enjoy the nature. It is one of the best point to see the beautiful sunrise. That is why people do camping at peaceful Ranu Regulo East Java indonesia.
Ranu Pane and Ranu Regulo are located at an altitude of 2,100 meters above sea level. So the weather is cooler compare to Malang or Pasuruan, their neighborhood. At certain period, I think on end of July to August, the temperature could be dropped even to 0 Celsius.
To be able to witness the sunrise at Ranu Regulo, stay overnight is a must. There is a wooden house you can rent but less people use it. Since you should pay for the rent, yet the wooden house was not really good maintained. Most people do camping, build tent, stay over for a night or two. 
When I was there, there were several group of people who just finished their camping. They packed their tent and cleaned up all area they used. Some were having their breakfast before left the camping ground.
Luckily, the access to Ranu Regulo was easy. The pavement has clear guide. So, you do need to worry to get lost. You only need to walk for about 15 minutes from Ranu Pani village to reach this lake. 
Mostly hiker who finished hiking Mount Semeru, take sometimes to relax at Ranu Regulo. They will stay 1 more night to do camping at this lake. While some others build their tents before they hike Mount Semeru.
Sometimes, considering safety, people are not allowed to hike Mount Semeru for couple days or so. If it is happened, usually people will wait for the gate to open by camping at the Ranu Regulo.
The tents usually are built around the lake. I suggest you to bring your own tent and cooking tools as the management does not provide anything at this area. You also should keep the area clean once you finished camping. It is part of your responsibility to the mother earth I believe.
While being at 0.75 hectare of lake, I believe you will feel peaceful. You could see trees and wild flowers which provide you good oxygen to breath in. Sometimes, you will still see the mist even at 9:00 AM.
The color palette of sunrise sky is stunning. You will be amazed. Do not forget to bring your camera with you to snap this moment.  Camping at Peaceful Ranu Regulo East Java indonesia will be a great experience to have. Try!
You should book a 4 wheels drive or ordinary car from Malang or Surabaya to reach Ranu Pani Village. If you need a help to book a transportation from Malang to Ranu Pani Village, you may contact me at lilyudha@yahoo.com.